Property Valuations in Liverpool
Call on 0151 532 0531 or 0800 880 6024
At Liverpool Chartered Surveyors our valuer, Chris Newman FRICS, is able to provide valuations on all types of residential property, across Liverpool and Merseyside.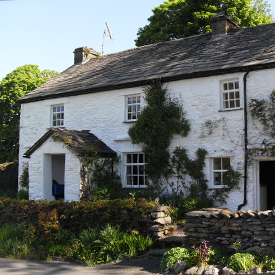 If you need a professional to calculate the capital value of your own property in Liverpool, or an investment you are looking to make, Surveyor Chris Newman will provide you with an accurate, reliable and clear valuation report - combining his expertise with essential local knowledge.
An accurate valuation can save you thousands in unnecessary expenditure by helping you to avoid over-valued property and negotiate a better deal. Chris can also advise on related aspects like resale value and investment potential.
Why might you need to value your property in Liverpool?
Expert valuation reports can be provided for many purposes including matrimonial disputes, tax liabilities, probate, estate planning, building disputes and other litigation matters. With our wealth of experience in property valuation we can offer development appraisals and advice about maximising the value of a property with development potential. Valuations for mortgage, compulsory purchase, rent assessment and pension funds are all provided by our experienced surveyors.
Why Chooseour Liverpool Valuation Services
We always provide:
An independent expert valuation, not biased by any external force.
A thorough, comprehensive service - not a rushed mortgage valuation.
A personal service from an approachable, qualified professional.
Contact our Liverpool and Merseyside property valuer
Give us a call on 0151 532 0531 or email us on info@liverpoolsurveyors.co.uk